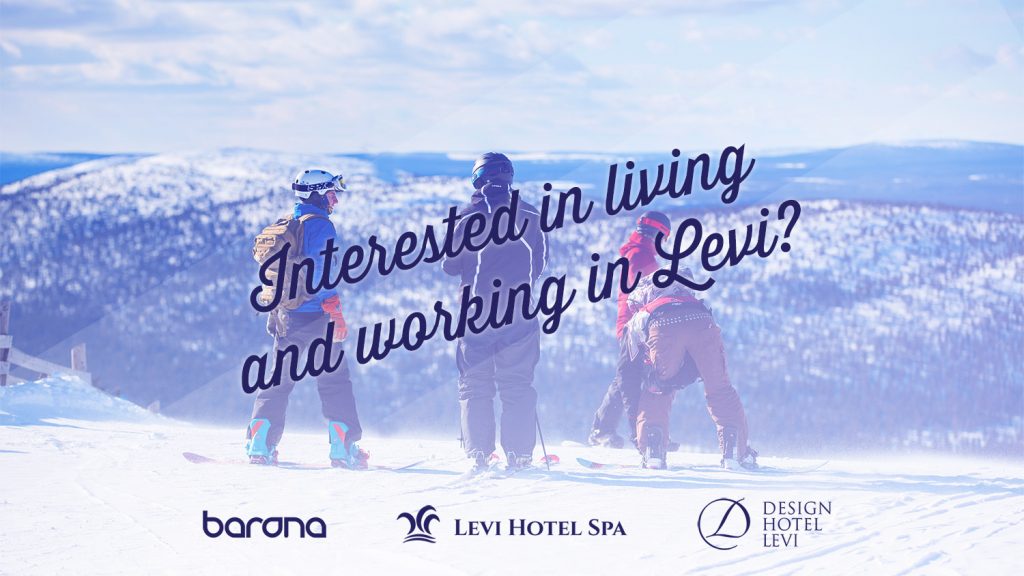 Jobs
Levi is an international holiday resort in Western Lapland situated some 100 kms north from Arctic Circle with nearest airport Kittilä. Our village Sirkka is busy especially during winter season.
We have two hotels in our resort, meeting facilites, spa with saunas and pools, sport hall and a children's indoor playhouse Ailu. Most of the clients are Finnish during summer and autumn as winter is busy with
international guests.
As we are a small village everything is so near, the untouched Lappish nature and all snowbound activities.
Should you be interested working with us?